On December 6, 2018, a potential outburst of meteors associated with meteoroids released from 3D/Biela comet nucleus in 1649 may occur. Observers are strongly encouraged to monitor the event and report their observations.
For a better shower analysis, best is to use the parameters that have been defined for this source, which was once known as "Andromedids" but is now defined as "December φ-Cassiopeids (DPC)" (see the VMDB Working Meteor Showers list). Note that it's a good opportunity for all observers to try our new version of the VMDB form using CSV files.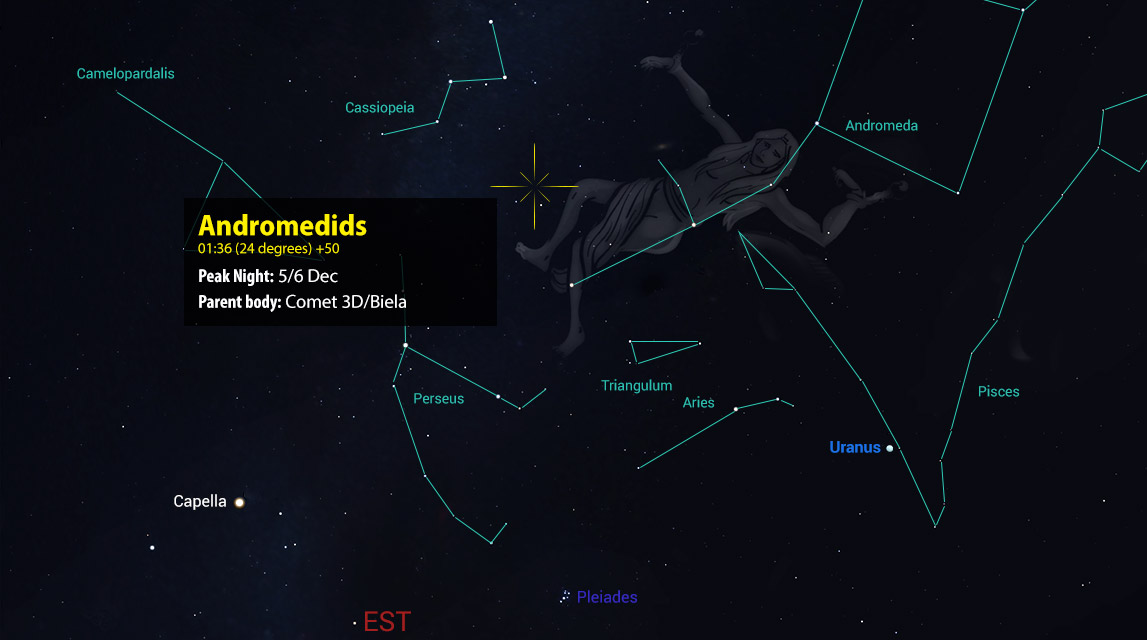 Meteors associated to 3D/Biela have been recently officially designed as December phi-Cassiopeiids (DPC) #446 by the International Astronomical Union (IAU).
Showers parameters are the following:
Code: DPC
Name: December phi-Cassiopeids
Activity period: Dec 01-08
Peak expected date: Dec 06
Peak solar longitude: 254°
Radiant Right Ascension:  24° (01h36m)
Radiant Declination:  +50°
Velocity (km/s): 16 km/s
r: 3.0
ZHR: variable
These parameters, especially the three-letters code DPC should be the parameters used for reporting to help in identifying meteors that are coming from this source. Thanks in advance!