Since 2013, the IMO takes part of the International Fireball Program initiated by the American Meteor Society (AMS).
Browse the fireball reports Browse the fireball events Fireball program stats Report a fireball
You saw a fireball?
If you saw a fireball in the night sky, you can report your sighting through our Fireball Report Form.
Since 2005, the American Meteor Society (AMS) has accepted online reports of suspected fireballs from the general public. The Fireball Report online form guides you through describing what you saw in a way that provides useful information to astronomers studying meteors. The information you provide can be combined with that of other eye-witnesses to give a good estimate of the trajectory of the fireball, and to help determine if a ground fall occurred. All reports are analyzed, evaluated, and grouped into events based on the location of the witnesses and the time of the sighting.
An International Program
The Fireball events are published on the IMO Website, the AMS website and the customized websites of all the 23 organizations world-wide involved in this project:
Statistics
All the statistics of the International Fireball Program are available online.
Here are some numbers (on January, 1st 2019) – The program received 157,925 reports from 186 different countries since 2005. These reports have been grouped into 38,713 events.
Here is the details of reports received per countries:
Country
Reports
United States
126,514
France
7,260
United Kingdom
5,686
Canada
5,562
Netherlands
2,214
Germany
2,177
Brazil
1,540
Belgium
816
Australia
416
Italy
395
Switzerland
299
Spain
247
Austria
173
India
164
Croatia
154
Ireland
149
Mexico
147
Russia
117
Portugal
105
Japan
104
Phillipines
98
Sweden
88
South Africa
82
Denmark
80
Other countries…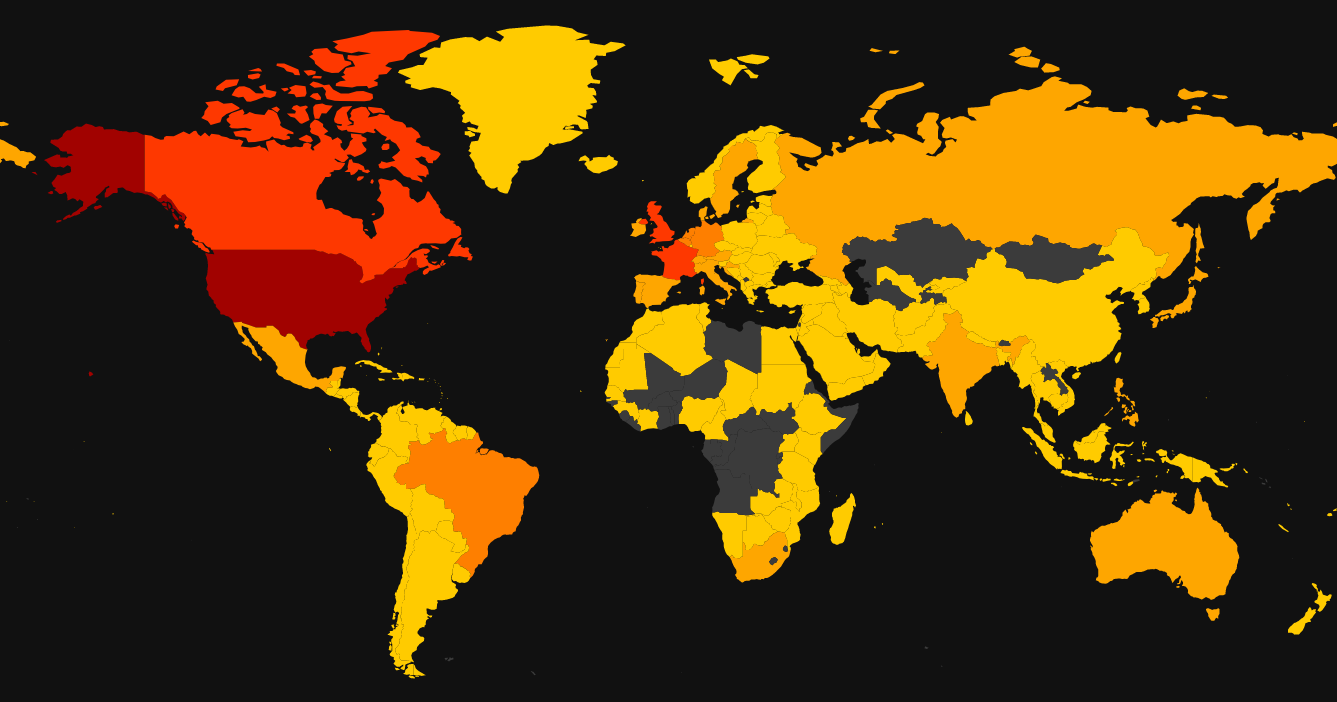 Translations
A large team of IMO volunteers has been hard at work translating the Fireball Report Form into more than 30 languages, and the IMO is now busy publicising it to local astronomical societies and observing groups around the world. Large fireball events often excite local media; if such an event happens in your region you can help by telling people about the form so that they can report what they saw.
If you would like to contribute a new translation in a language not already covered, or spot a mistake in the text of the form in your native language, please get in touch so that we can fix it, or follow the instructions to translators.
Get your customized version of the Fireball Report Form
The Fireball Report Form can be easily customized and branded for amateur societies, observatories, institutions or other astronomical organizations who receive fireball reports and enquiries from the public (see the French Vigie Ciel version for example). For more details, and to set up an account for your organization, please contact Vincent Perlerin.