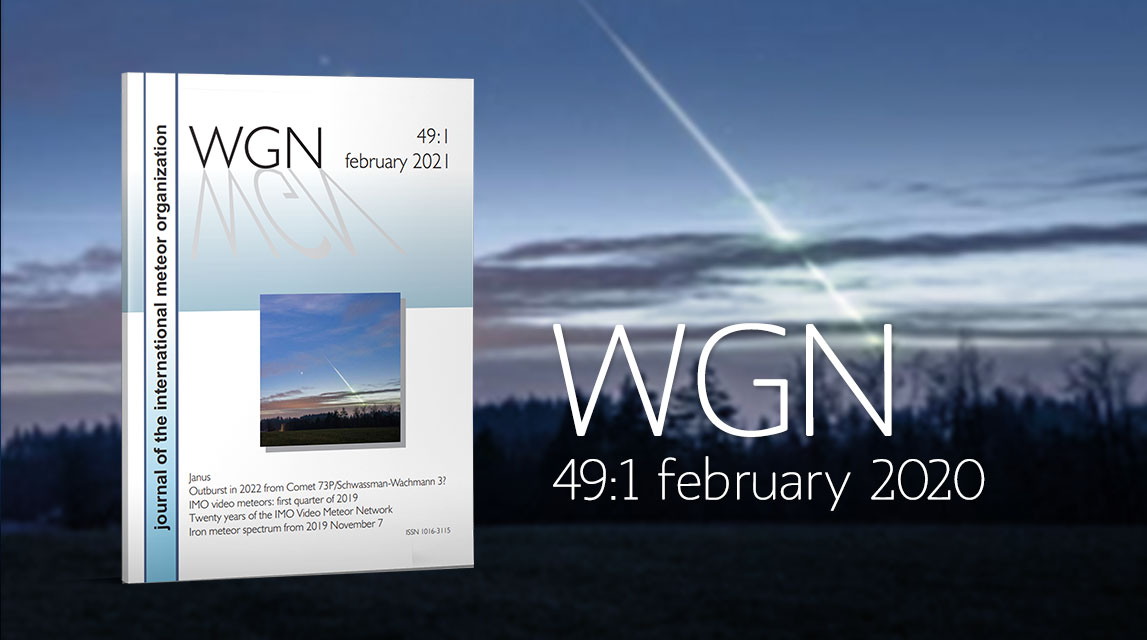 The February 2021 issue of the IMO Journal is now in print. It will be mailed shortly and subscribers can also immediately access the journal in PDF format. The contents this month:
Janus (C. Verbeeck)
Will Comet 73P/Schwassman-Wachmann 3 produce a meteor outburst in 2022? (J. Rao)
Result of the IMO Video Meteor Network – First Quarter 2019 (S. Molau, S. Crivello, R. Goncalves, C. Saraiva, E. Stomeo, J. Strunk, J. Kac)
20 Years of IMO Video Meteor Network – in Numbers! (S. Molau)
Iron Meteor Spectrum 2019 11 07 : 23h27m43s UT (B. Ward)
Photo Credtit: Bright fireball on 2020 December 13, at 16h41m UT, from ErndtebrĂźck, Germany. Photo courtesy: David Feldmann.