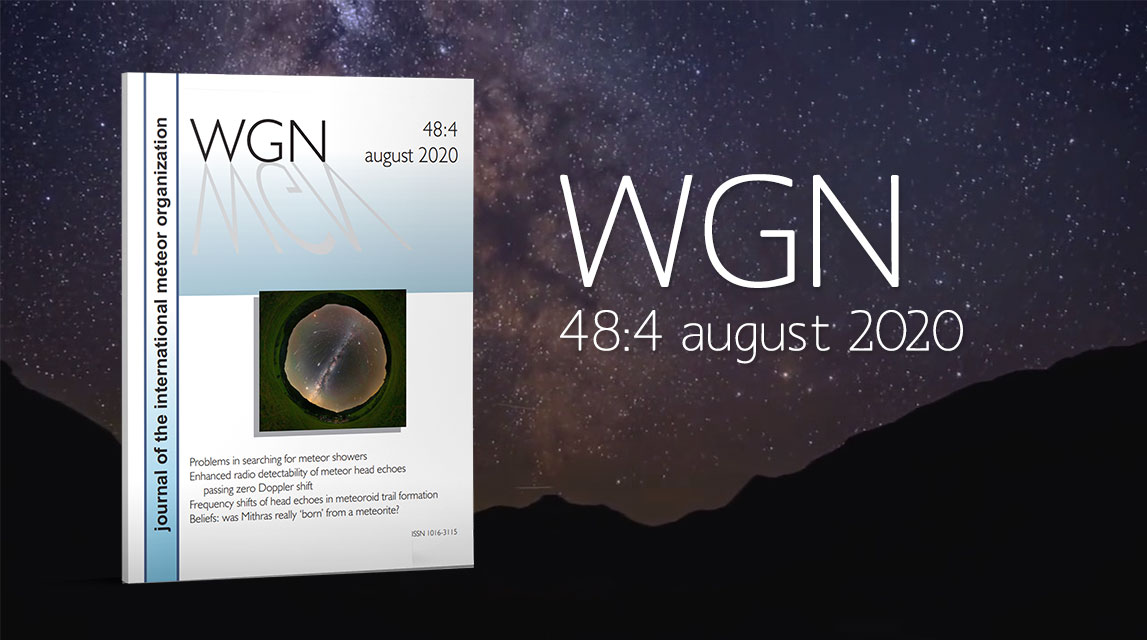 The August 2020 issue of the IMO Journal is now in print. It will be mailed shortly and subscribers can also immediately access the journal in PDF format. The contents this month:
Problems in searching for meteor showers (M. Koseki)
Enhanced radio detectability of forward scattered head echoes passing zero Doppler shift (W. Kaufmann)
Frequency shifts of head echoes in meteoroid trail formation (H. W. Wilschut)
Was Mithras really "bornâ" from a meteorite? (A. McBeath)
Perseid shower maximum from Poloniny National Park in Slovakia. Photo courtesy: Tomaš Slovinský.