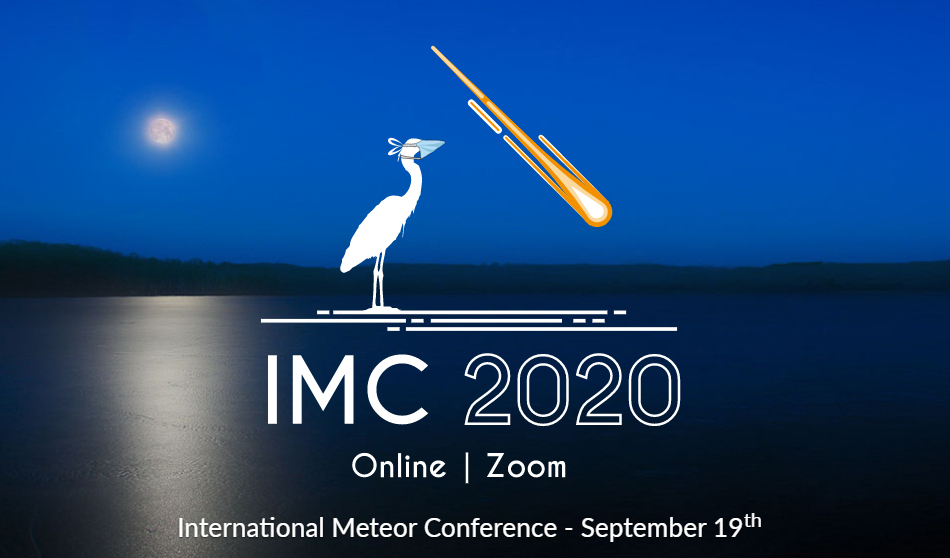 Each year the International Meteor Organization (IMO) organizes a conference that is unique in itself, i.e. a conference that creates a space where both amateurs and professionals attend lectures and share their experience and expertise in meteor science. For this year we all were expecting nothing else, gradually preparing ourselves for the next International Meteor Conference (IMC) that this time was planned to take place in Hortobágy, Hungary. Unfortunately, as for many other meetings, COVID-19 forced the local organizers to cancel the IMC 2020 as well.
But within the next days from this decision and hours of discussions the Local Organizing Committee decided to offer a one-day virtual alternative. With 96 registered participants joining the IMC from the different time zones (23 countries), the conference, thanks to its organization, excelled in being a great success. Certainly, online meetings might lack many of the benefits of in-person meetings. But by going virtual, this opened an opportunity for IMO to reach a new wider audience, and moreover, provides us a way to participate "personally" in spite of the miles between us.
Obviously, the program this year was shorter. It still covered, however, the bunch of the main topics of meteor science: ranging from developments in our cameras and detection softwares, through the numerical modelling and forecasting, to outreach and even trying to avoid "fake" fireballs. We learnt that smaller meteoroids radiate more efficiently. That constellations of satellites might not be so harsh for meteor detections by cameras with appropriate algorithmic adjustments. As well as we should expect outbursts in the near future of the Aurigids (2021) and eta-Aquariids (in 2023, but particularly in 2024). All in all, even in the present circumstances, the IMC 2020 delivered a diverse and interesting program. And as always it was the perfect place to reach out and connect – even virtually – to our fellow meteor enthusiasts around the globe.
If COVID allows, the next IMC will take place in Hortobágy, Hungary, in September 2021. Inspired by the online IMC 2020, the IMO Council will consider how we can integrate the particular benefits of online sessions in future IMCs.
Did you miss this IMC? Go to IMC 2020 Official Website and check out the YouTube videos of the IMC 2020 talks that will be linked from there soon. And stay tuned for the papers from the IMC 2020 that will be published in a special issue of WGN!