A bright fireball occured over the Netherlands on 29 June 2018 at 21:30:14 UT. So far, we received more than 210 witness reports, from the Netherlands, Belgium, Germany, France, England, and Luxembourg.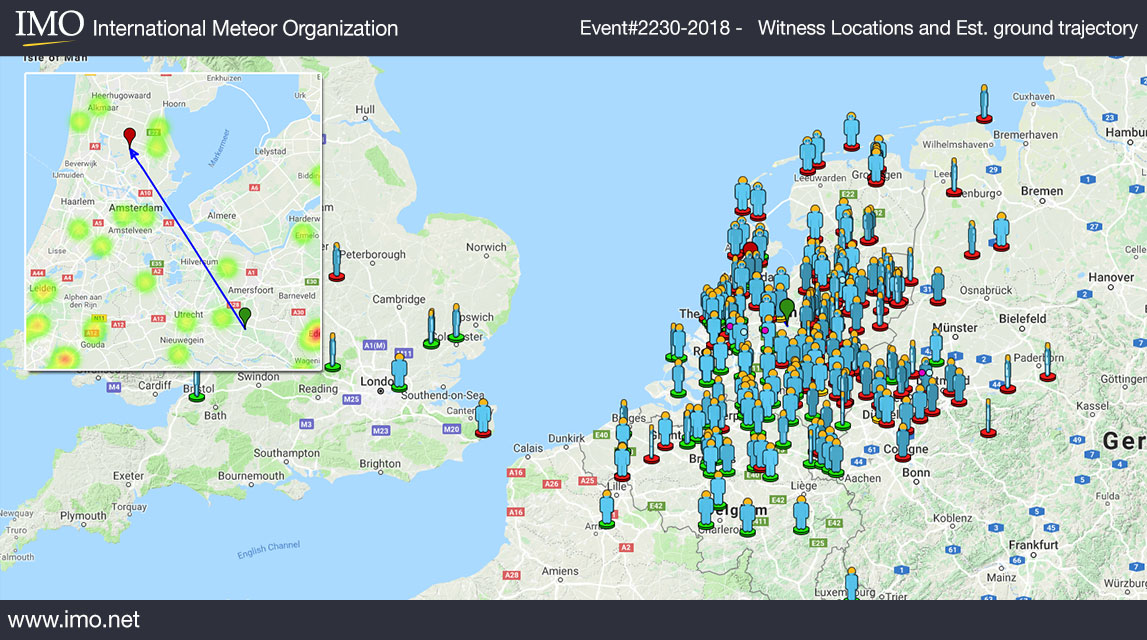 It was captured by different meteor cameras, like e.g. by some of the FRIPON network and by IMO Member Felix Bettonvil from Utrecht (NL).
An uploaded video showed that the event lasted some seconds.
This post was created as part of the NEMO collaboration.
Updates
Space Situational Awareness consultant at the Leiden University (NL) Dr Marco Langbroek shared his calculations for this fireball. Langbroek stated in a tweet that the fireball had a velocity of 21.5km/s (at 80km) and slow down at 9km/s over Amsterdam (43km). The radiant of this event looks to be located in the Scutum constellation.
The entry angle of the fireball was 27°. The following graph shows the nice deceleration curve of the event: