In the morning hours of October 13th at 6:50 LT (4:50 UT) a bright fireball could be spotted in the Eastern part of France.
Observers saw this bright phenomenon from France, parts of Germany, all over Luxembourg, Switzerland, Belgium and even the Netherlands!
So far there are over 150 AMS/IMO reports for this event.
The night sky and the central Europe location made it also possible to detect the fireball with the FRIPON network. These all-sky cameras are scattered around Europe and catch fireballs during the night. The high density of cameras allows multi-camera detections which leads to high quality scientific analysis.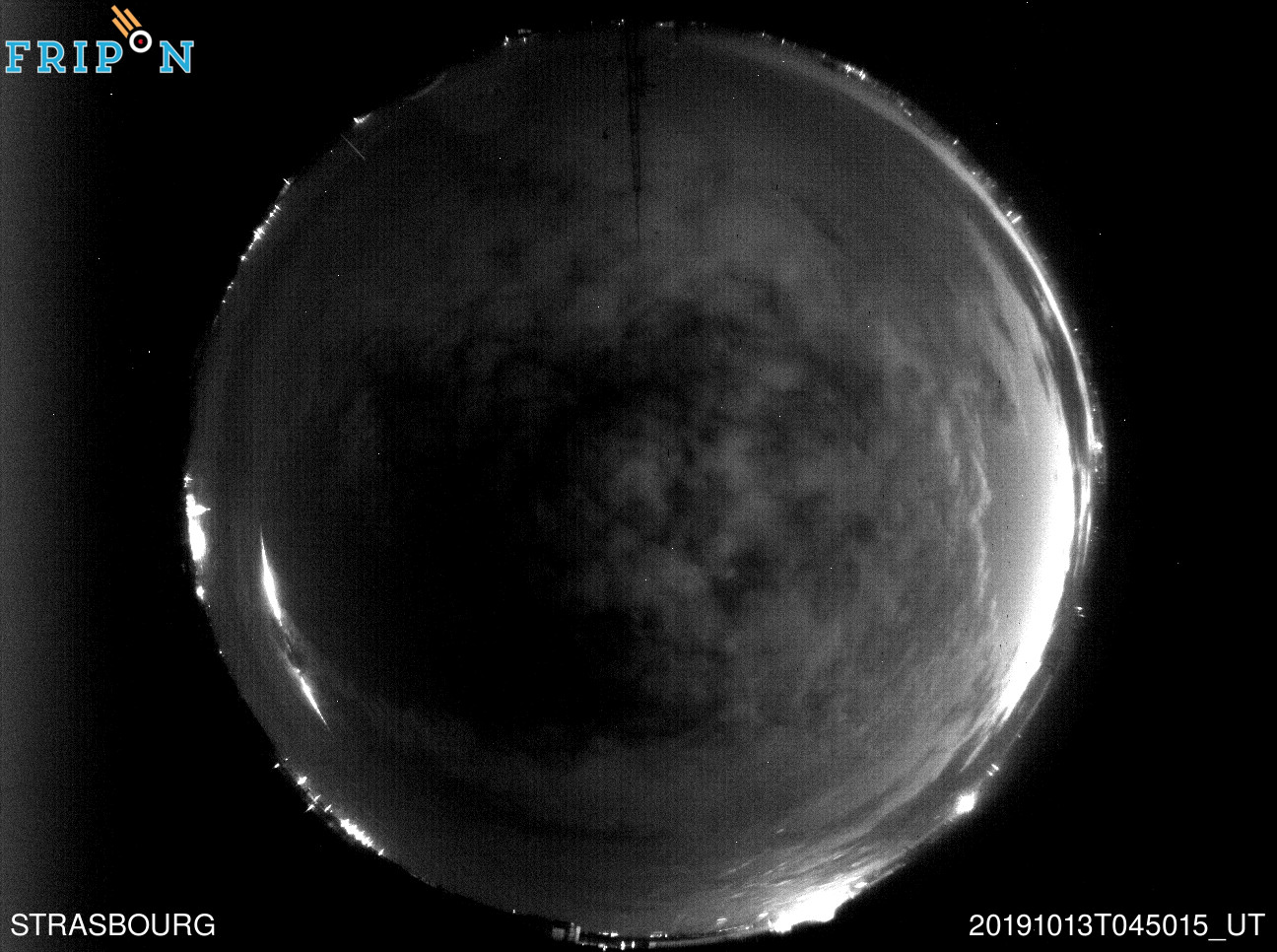 It was detected by 12 FRIPON stations (the above image was captured over Strasbourg) and a trajectory could be computed. It passed over Lorraine and finished its flight in Germany. The trail was quite long (a little more than 6 sec) with a slight inclination of only 19°. The initial speed was 27.31 km/s and the initial mass 2 kg.
In the end only a few tens of grams should have survived the atmosphere so meteorites are unfortunately quite unlikely.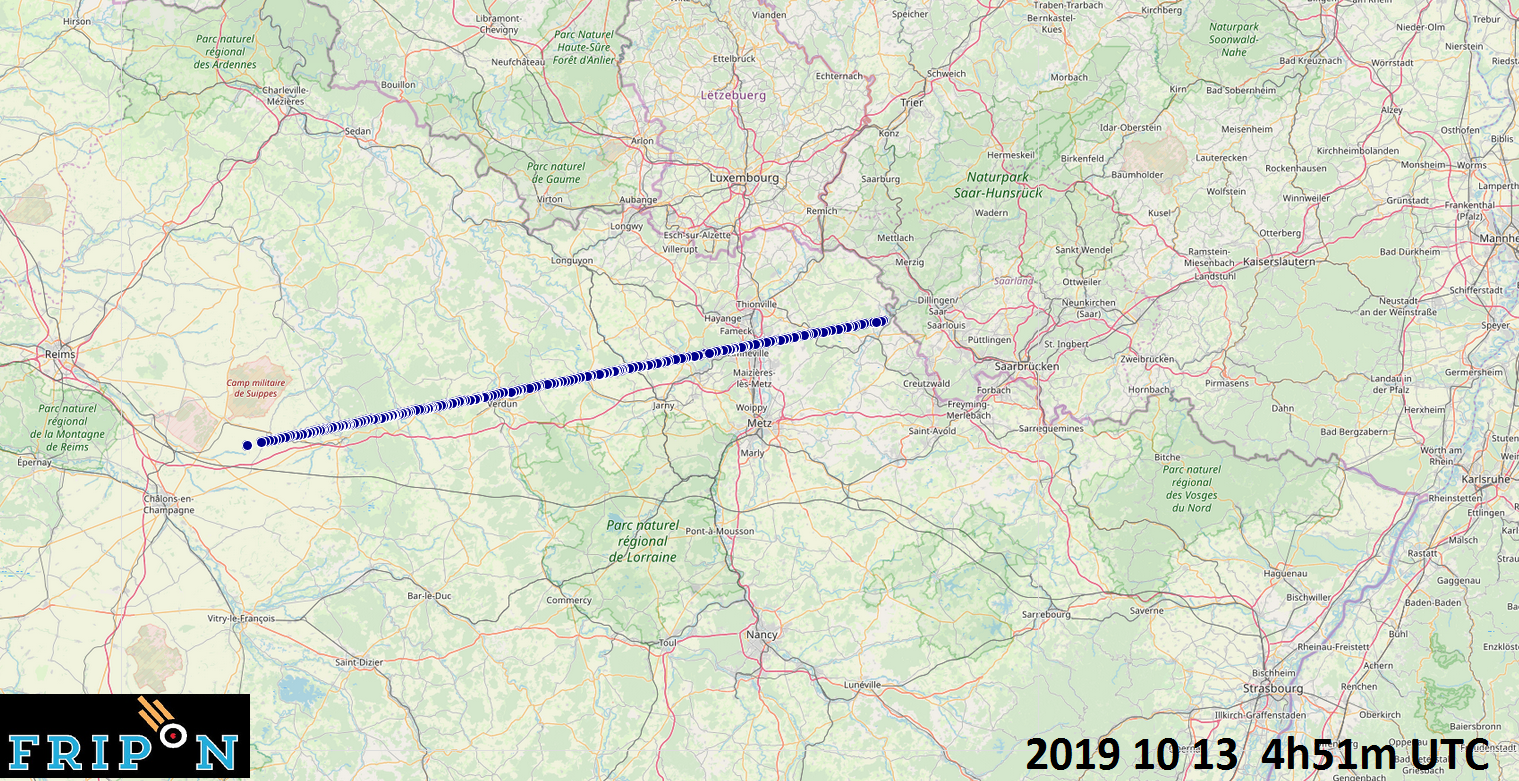 The data recorded by FRIPON was good enough to allow an orbit estimation, which puts the meteoroid orbit's furthest point between the orbits of Mars and Jupiter (asteroid belt).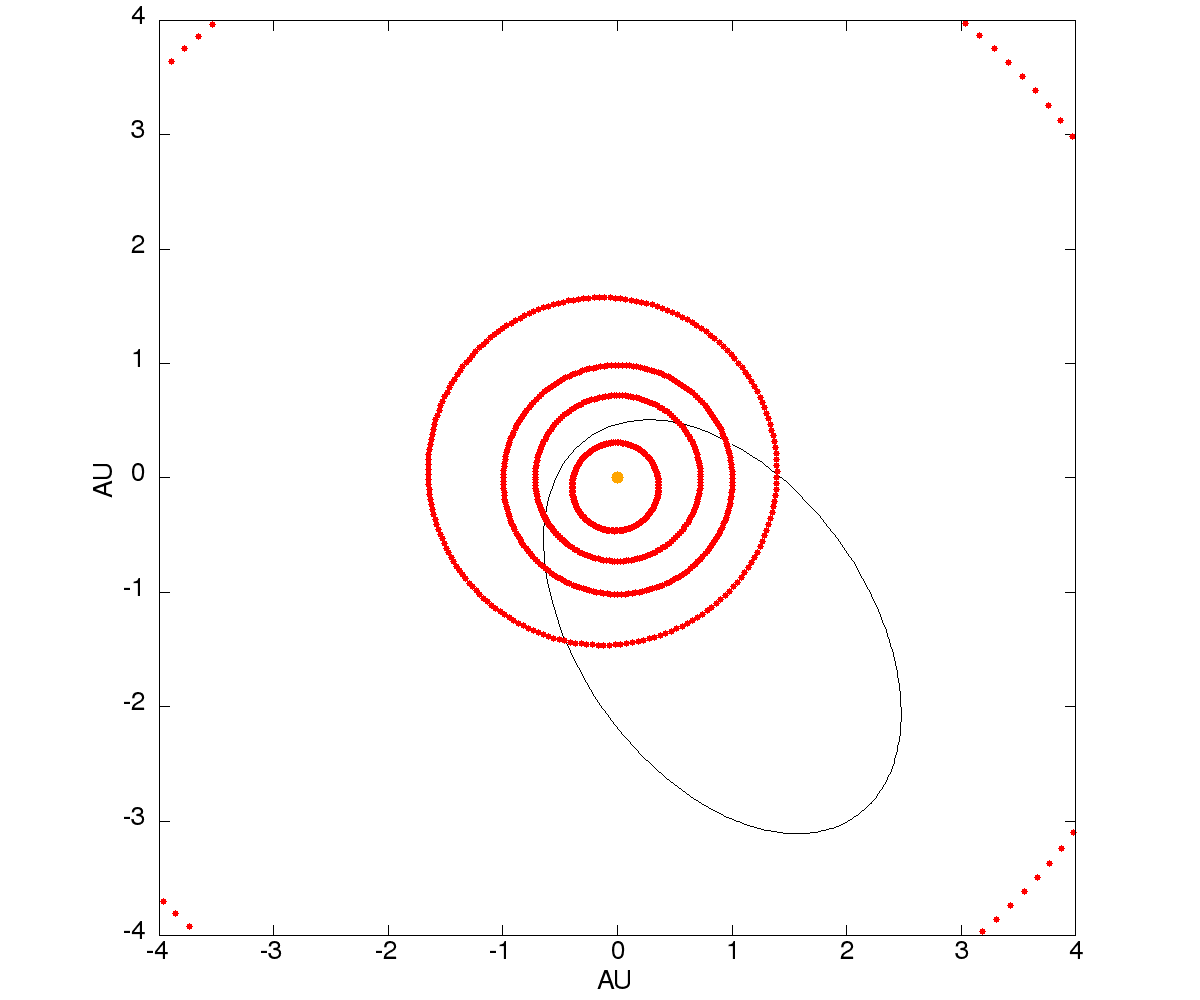 A clear magnitude computation was not possible since the cameras were saturated but it was at least -9 mag.
For more FRIPON images and information on this fireball please refer to this post.
Since the fireball occured in the early morning hours, it caught a lot of early birds and commuters by surprise. The IMO/AMS fireball report form received multiple reports from people driving to work with a total number of 150 witnesses.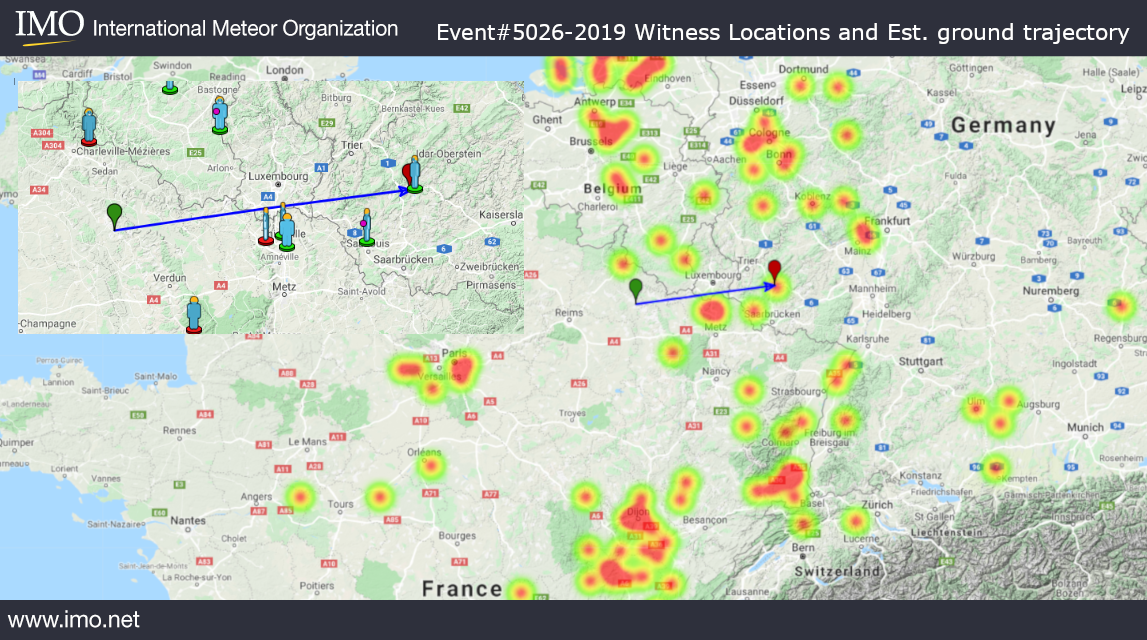 The fireball was also recorded by radar by 2 FRIPON stations and by 19 stations from the BRAMS network! The image below shows the spectrogram received with the BRAMS station in Harelbeke. The trail meteor echo appears around 04:50:20 and lasts for around 20 seconds. The echo is very bright and with a complex turbulent shape as expected from reflections of the radio wave on very dense ionized trails created by these big objects.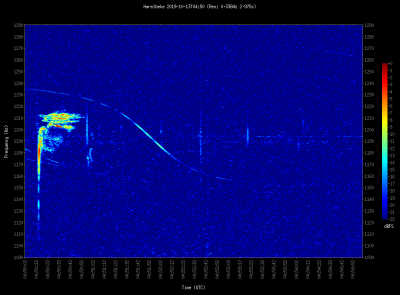 If you have also seen this event, please let us know! Your contribution can even help scientists recover meteorites.
If you want to learn more about Fireballs: read our Fireball FAQ.