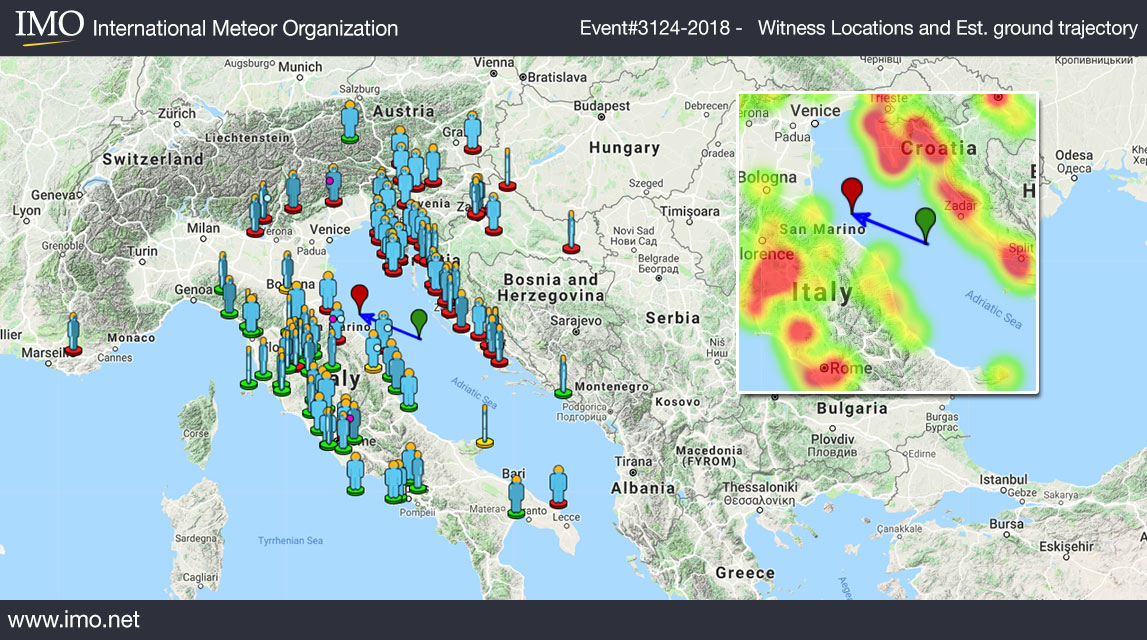 Over 100 fireball reports from 5 countries
The IMO has received over 100 reports so far about of a fireball event seen above the Adriatic Sea on August 18th, 2018 around 20:55 CEST (18:55 Universal Time). The fireball was seen primarily from Italy but was also reported from France, Croatia, Slovenia and Austria.
The Italian camera network PRISMA caught the event on at least two cams: one in Capua (Southern Italy) and one in Trieste (near the Slovenian border).