Re-discovered on May 8th, 2018, 2010 WC9 is a 60-130 meter-large object than will pass at around 0.5 lunar distance from the Earth on May 15th, 22h 05min UT. Which is one of the closest flyby from an asteoid of this range of diameter.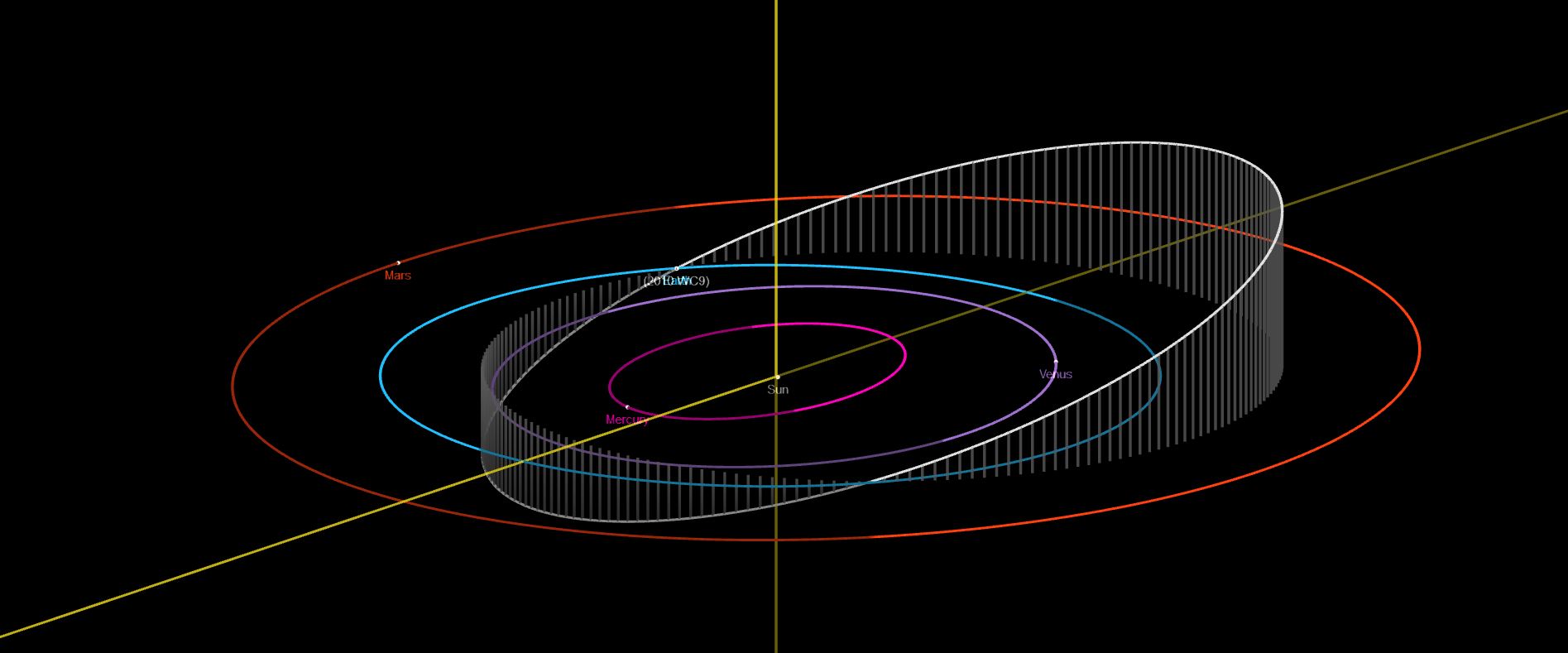 Actually, and as one can infer from its name, 2010 WC9 was discovered on November 30th, 2010 by the Catalina Sky Survey in Arizona. But short after it was discovered, it was lost, and its orbit could not be accurately determined. On May 8th, when ZJ99C60 was signaled as a close approacher asteroid, the link to this formerly discovered asteroid was quickly done, and astronomers then realized it will come as close to 0.5 lunar distance (which equals ~126 500 miles, or ~203 500 km) to the Earth on May 15th, around 22h05 UT. Which is one of the closest approach for an asteroid of such a range in diameter (it's estimated to be 60 to 130 meter large).
This Apollo-type object is probably equivalent in size to the one that caused the Tungunska event in June 30th, 1908. And its approximately 3 times the size of the small asteroid that exploded over Chelyabinsk on February 15th, 2013. It is not threat for our planet, and it won't be visible with the naked eye, but as it should reach a magnitude close to +11 on May 15th evening, it can be tracked, even with small amateur astronomical instruments. Seen its position in the sky at the time, Southern hemisphere observers will be favored, as the small dot of light will race in Pavo constellation at its closest approach.