On December 18, 2017, at 16:37:07 UT, a bright fireball lit up the southern regions of Norway. The event was registered by cameras of the Norwegian Meteor Network on a quite cloudy sky.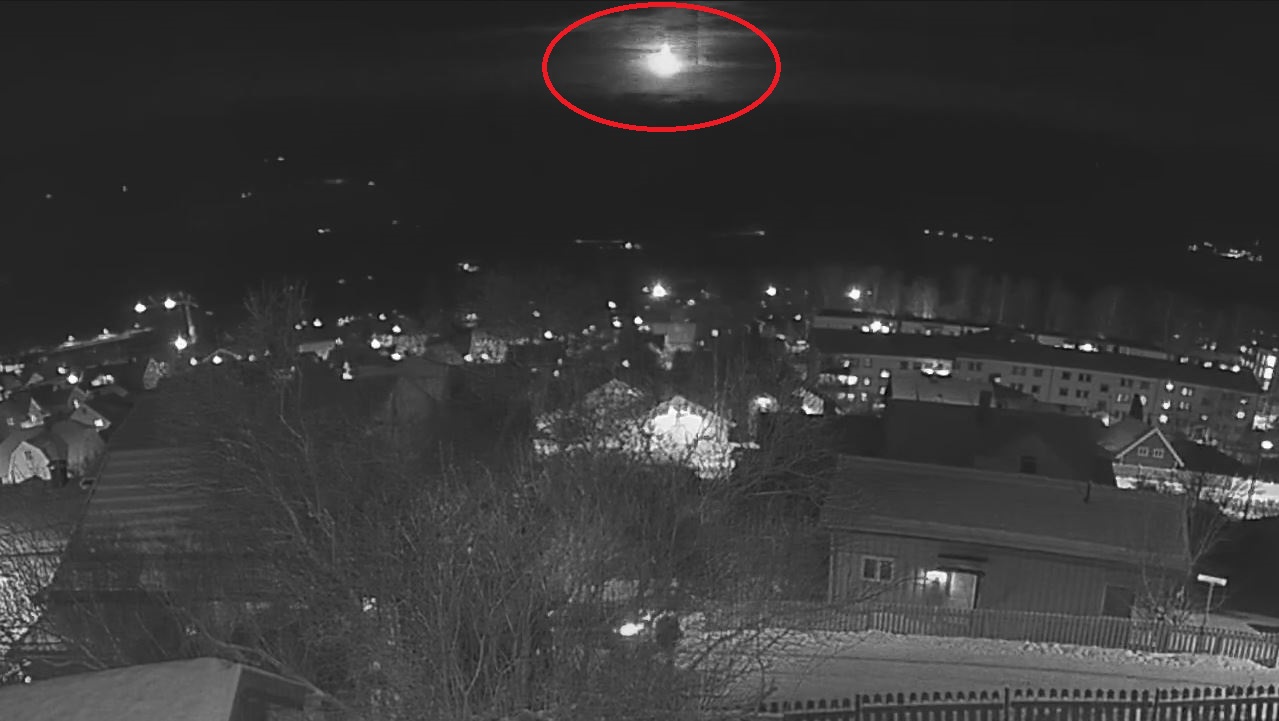 A better video of the event was recorded by Tore Myhren from Lillehammer, and shows the fireball through some clouds near the horizon.
Analysis of these combined videos recordings shows that the meteor started at a height of 68.9 km, and disappeared after a bright flash at an altitude of 26.8 km. The meteor was of sporadic origin, with a radiant located at R.A. = 331,3°, Dec. = 62,2°. The atmospheric entry speed of the meteoroid is estimated to be around 17 km/s, but some uncertainty regarding this remains, which makes difficult an accurate estimation of the meteoroid mass. It is therefore uncertain whether anything from this event has reached the ground as meteorites. If any, the search for remaining meteorites will be very problematic, due to the bad accessibility of the mountainous area they must have landed on. The automatic generated report from the Norwegian Meteor Network can be found here: http://norskmeteornettverk.no/meteor/20171218/163707/
Some eyewitness reports, give a good impression on the brightness of the meteor:
Solveig Aga Hevrøy: "Observed the sharp, bright light from Austevoll. It lighted up the whole of the inside of the car. Thought it was lightning."
Ørjan Solheim: "Saw an insane powerful flash of light in Rosendal. The whole valley and the mountains lighted up. A lot of times stronger than lightning. Lasted longer and was smoother than lightning. Stopped the car and went out, but could hear no sound."
Rune Knutsen Taranger: "Observed the light from Haugesund. Drove north, when the sky lighted up. It was rain and clouds, so I saw nothing else than a powerful flash in the sky"
Ellen Marie Lyseng: "Saw an enormous fireball over Valdres, with direction towards Hemsedal. It lighted up the whole valley for some seconds. Seemed almost like an explosion in the sky."
People who witnessed this event are highly encouraged to report it on the IMO Online Fireball Report Form (a version is available in Norwegian). Thanks in advance!