A very bright and colourfull fireball was observed and reported by more than 400 witnesses on January 4, 2018, around 03h 25min UT (9:25 pm cst). It was also recorded in Bemijdi by a police dashcam camera and a static video station, which clearly give an idea of the brightness of the event!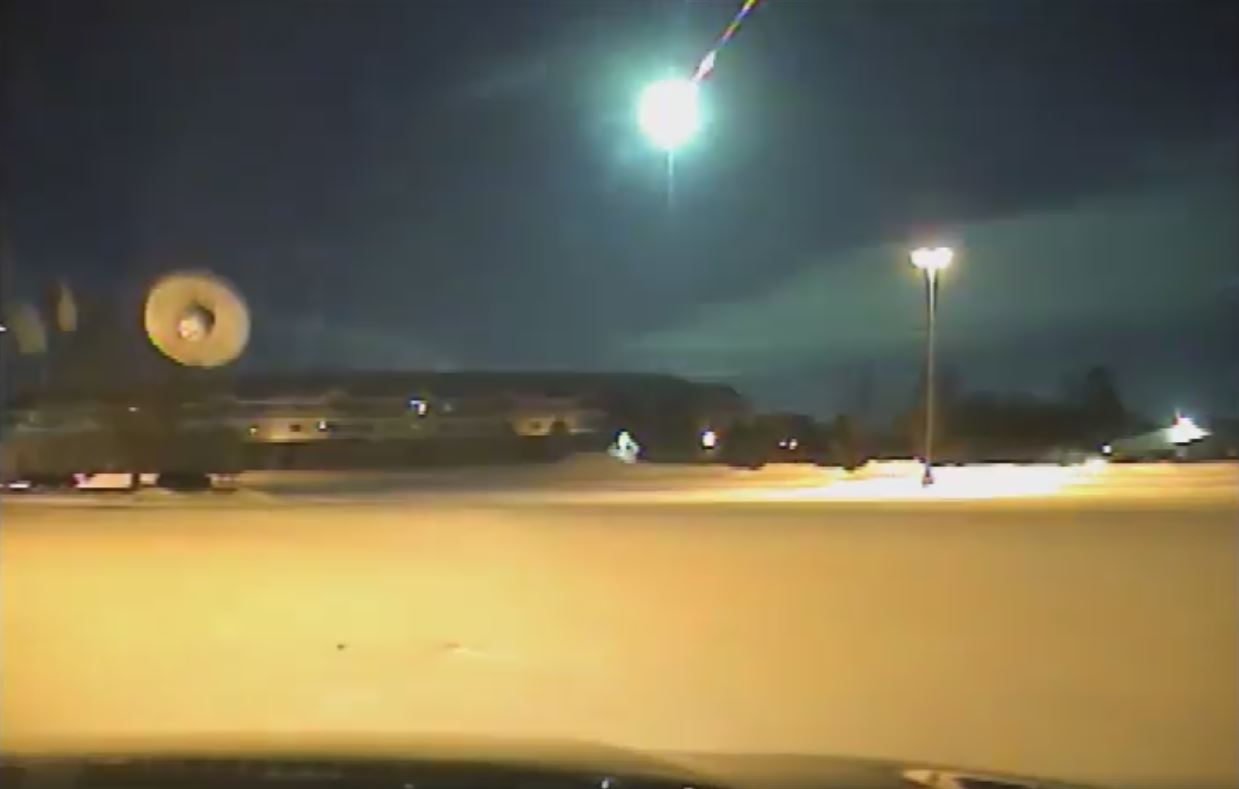 On January 4th, 2018, a very bright and colourful fireball was observed and reported by more than 400 persons on the IMO/AMS fireball report form. Art the same time, it was recorded by two independent cameras that were both located not far the one from the other, near Bemidji (US, Minnesota). One colour video was captured from a dashcam camera onboard a Bemidji Police Department vehicle, and the other one is black & white, and issued from a static camera.
Automatic analysis of the visual reports shows the meteoroid flew a bit North of Minnesota/Manitoba (US/Canada) border, West of the Great Lakes region. Its trajectory was relatively inclined relative to the ground (around 40°), and the horizontal projection of the meteor trajctory only spans over 50 km, between the moment the meteor appears (15 km North-West of the Lake of the Woods), and when it disappears, at a 40 km altitude, 60 km South-East of Steinberg (Manitoba). The fireball travelled from the East to the West, with an approximate azimuth of 257°.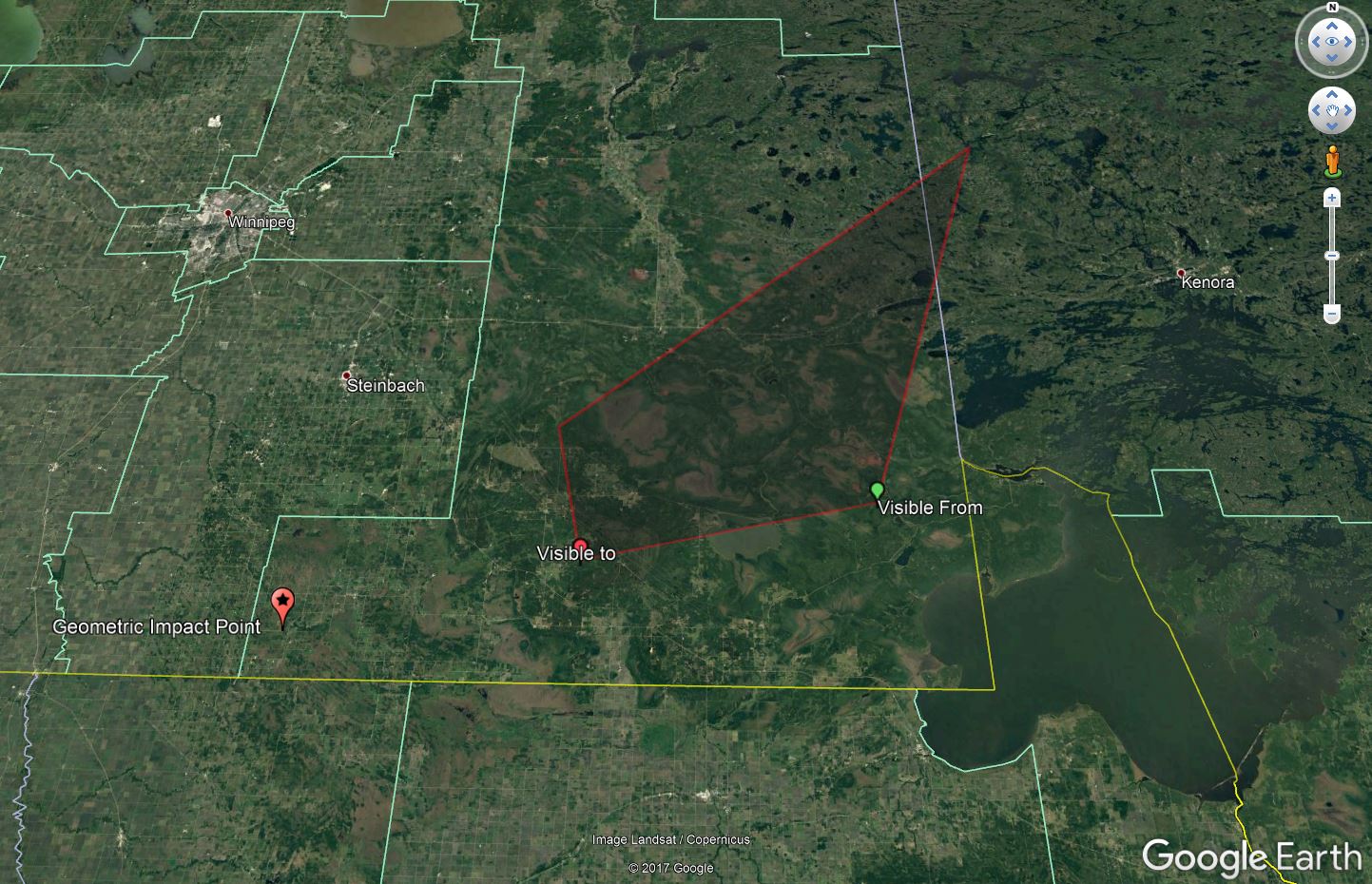 If you observed or recorded the fireball, please do not hesitate to share the information with us, via the Online Fireball Report Form!