19h 24min UT on March 11, 2022. A small asteroidal trail is detected by Krisztián Sárneczky, from Piszkéstető Observatory (Hungaria). Less than 2 hours later, 2022 EB5 impacted the Earth atmosphere South-West of Jan Mayen island. 5th time that a small asteroid is discovered before it enters the Earth atmosphere!
2022 EB5: 5th predicted Earth impactor
2008 TC3, 2014 AA, 2018 LA  and 2019 MO. These asteroids have in common the fact that they are Earth impactors discovered before they actually entered the Earth atmopshere. Since March 11, 2022, another one completed the list: 2022 EB5! This small Apollo asteroid, estimated to be below 2-meter diameter, was discovered less than two hours before by Krisztián Sárneczky, from Piszkéstető Observatory (Hungaria).
Asteroid
2008 TC3
2014 AA
2018 LA
2019 MO
2022 EB5
Category
Apollo
Apollo
Apollo
Apollo/Alinda
Apollo
Dimensions
~ 4 m
~ 3 m
~ 3 m
~ 5 m
~ 2 m
Mass
~ 80 tons
~ 40 tons
~ 40 tons
~ 200 tons
Abs. Mag.
30.4
30.9
30.6
29.3
32.2
Entry speed
12.8 km/s
11.7 km/s
17 km/s
16.1 km/s
18 km/s
Energy
0.9-2.1 kt TNT
0.5-1 kt TNT
~ 0.4 kt TNT
6 kt TNT
~ 2 kt TNT
Discovery date
Oct. 6, 2008, 06h 39min UT
Jan. 1, 2014, 06h 18min UT
Jun. 2, 2018, 08h 22min UT
Jun. 22, 2019, 07h 254min TU
Mar. 11, 2022, 19h 24min UT
Impact date
Oct. 7, 2008, 02h 46min UT
Jan. 2, 2014, ~03h 06min UT
Jun. 2, 2018, 16h 44min UT
Jun. 22, 2019, 21h 25min TU
Mar. 11, 2022, 21h 22min UT
Impact location
Nubian desert, Sudan
Atlantic Ocean,
3 000 km from Caracas, Venezuela
Bostwana-South Africa border
South coast of Puerto Rico,
Carribean Sea
South-West of Jan Mayen island
Meteorites recovery
Almahata Sitta:
600 ureilites fragments (10.5 kg)
–
Motopi Pan:
24 HED fragments, originating Vesta
–
–
Alert was thus sent to observers rougly one hour after the discovery, encouraging European observers to monitor the small object before it would enter our planet atmopshere. Additionnal data (Figure 1) allowed a more accurate impact position (South of Jan Mayen island) and time predictions (around 21h 23min UT) (Figure 2).
Impact! When 2022 EB5 struck the Earth north of Iceland this morning, it became the 5th asteroid to be discovered prior to impacting Earth. pic.twitter.com/kYsQ40uuFq

— Tony Dunn (@tony873004) March 12, 2022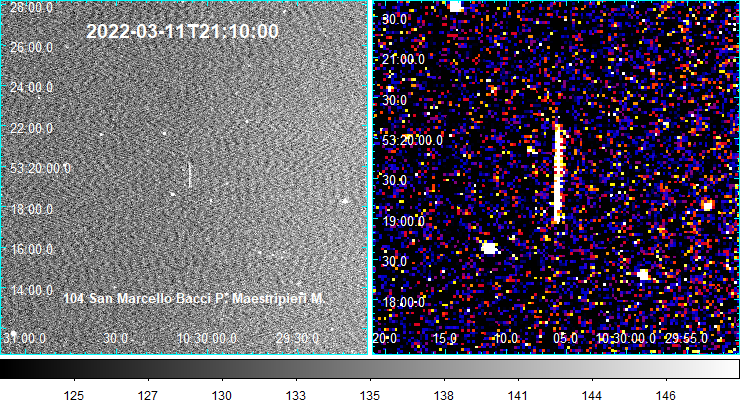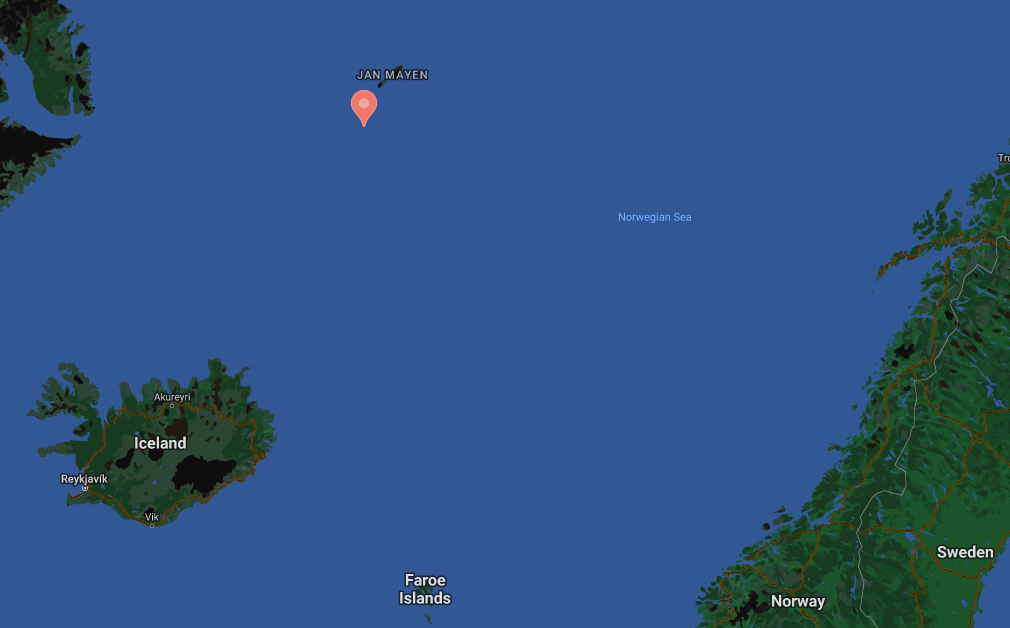 Asteroid entry recorded by visual witnesses and infrasound stations
Near the predicted impact time, some observers from Northern Iceland (close to Akureyri) reported having observed a bright flash above the horizon.
I did not, but facebook friends north east of Husavik were asking about a blue-ish explotion/flash in the sky that lasted for about two seconds. The time of the questions fits. pic.twitter.com/6c2n7V4uaK
— Sindri Geir 🇺🇦🇵🇸 (@sindrigeir) March 12, 2022
Minutes later, around 22h 15min Ut and 23h 40min UT, infrasonic signals originating from this asteroid atmospheric respectively entry arrived at I18DK (Greenland, Figure 3) and I37NO (Norway, Figure 4 & 5) infrasound stations.
Infrasound detection from 2022 EB5 impact off the coast of Iceland at I37NO between 2223-2227 UTC. Below is I18DK infrasound data in Greenland. Arrival near 2340 UTC. From this data yield is approximately 2-3 kT TNT. At 15 km/s, this is roughly 3-4 m diameter. @WesternU #2002EB5 pic.twitter.com/FYI9jn7zCb
— Peter Brown (@pgbrown) March 12, 2022
According to Peter Brown (University of Western Ontario), those signals allow to estimate the total energy of the event around 2 kt TNT. Which helps in calculating the 2-m diameter estimated asteroid entry speed was close to 18 km/s.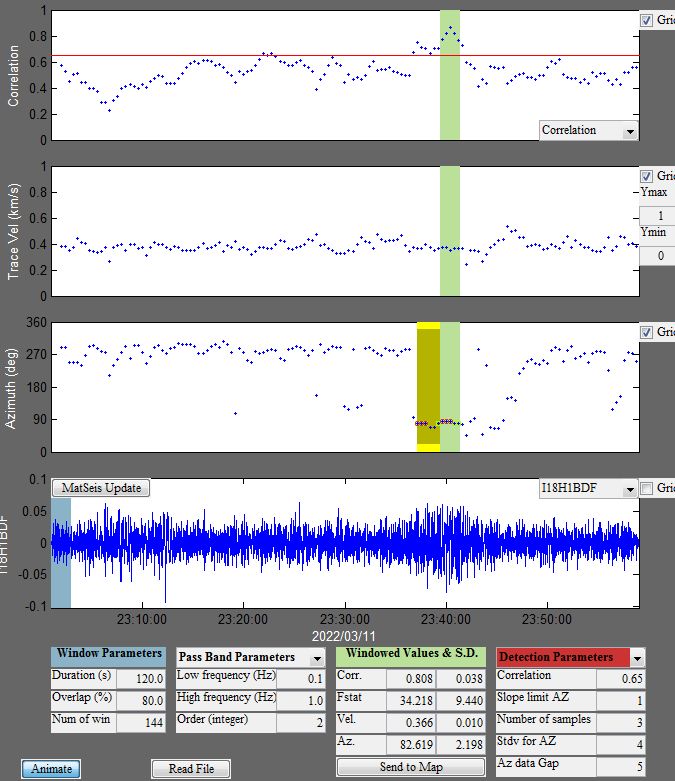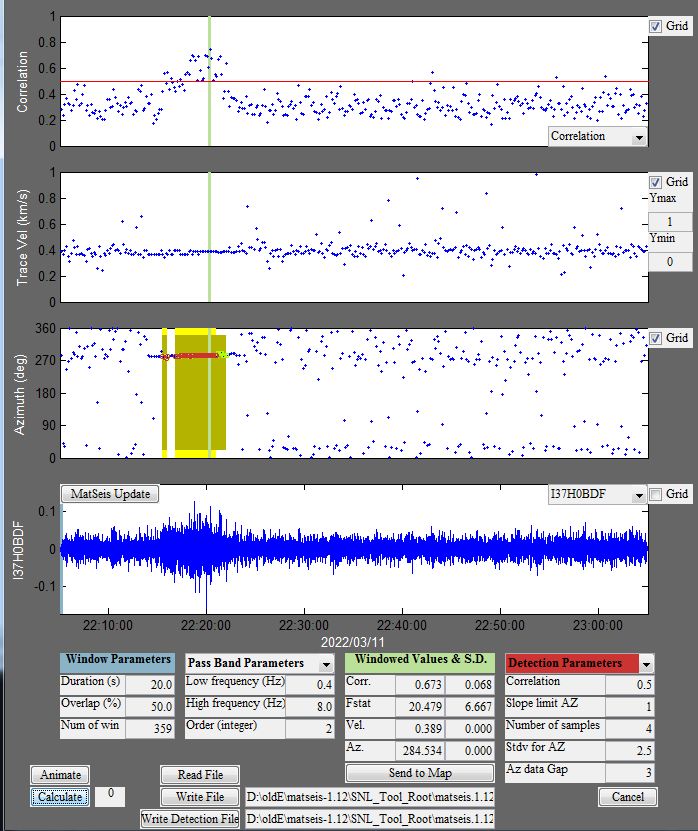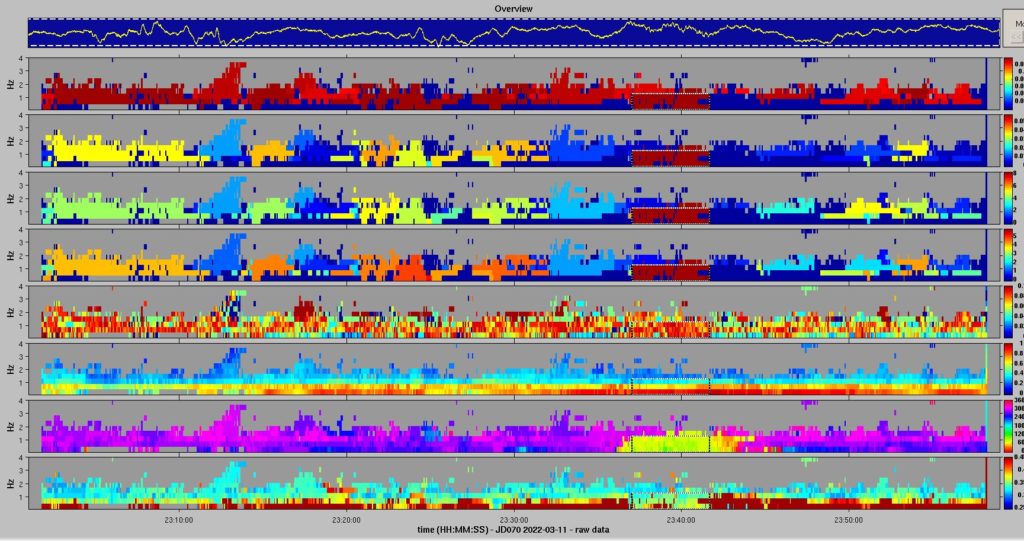 Sources
Peter Brown (pers. comm.)