On Saturday evening just before midnight local time a spectacular fireball was witnessed by hundreds of people and caught by a number of cameras!
We already received 450 reports concerning this event from the Netherlands, Germany, Belgium, the United Kingdom, Luxembourg, Denmark, and even France!.
The time could be determined by the witnesses and camera observations and was found to be 4 April 2020 around 21:44 UT (23:44 CEST).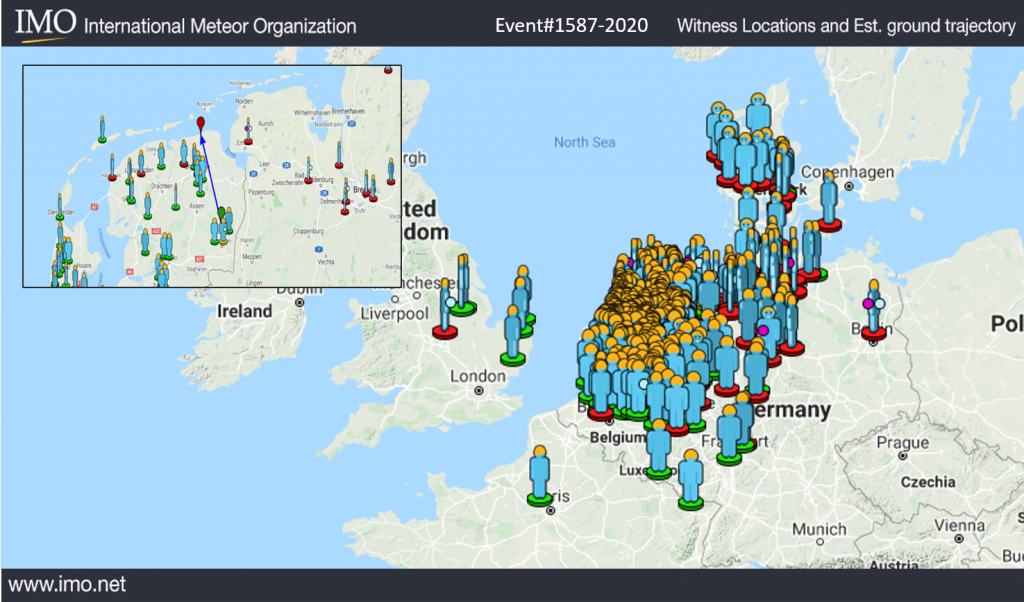 If you witnessed this event and/or if you have a video or a photo of this event, please
Submit an Official Fireball Report
(available in 36 languages)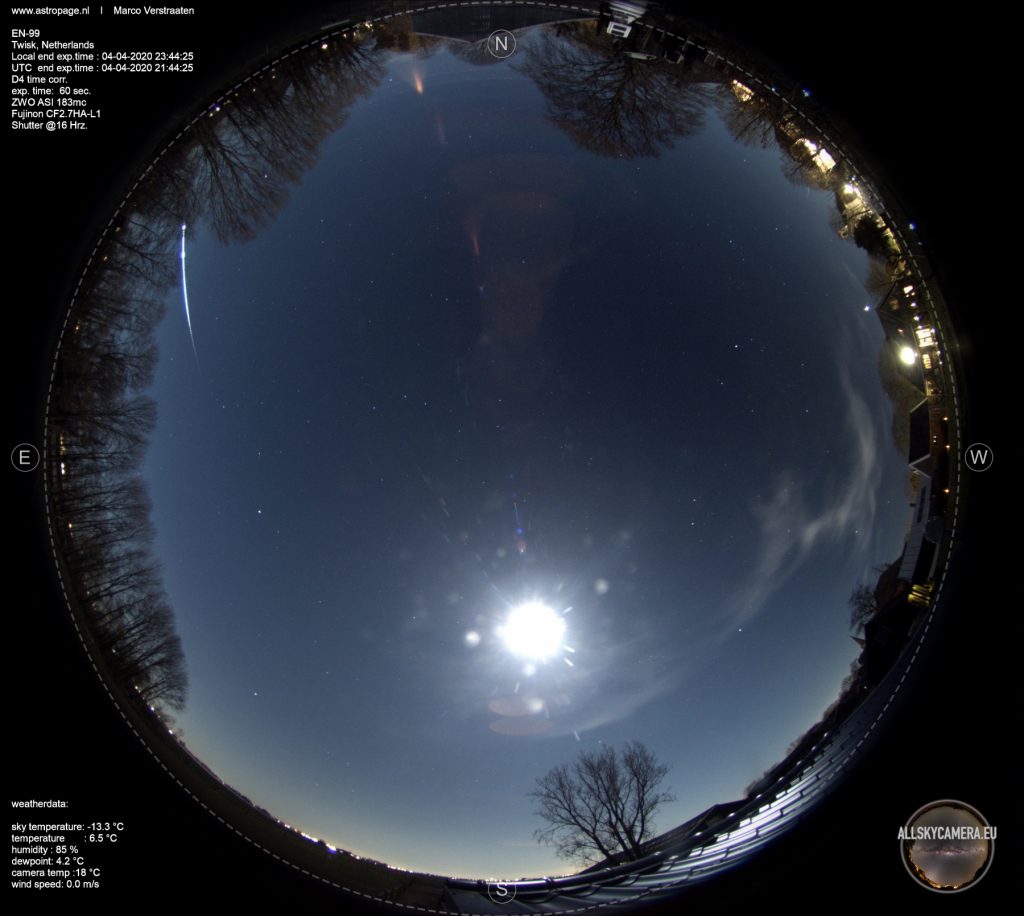 The fireball was also recorded by at least 4 cameras of FRIPON:

The event was also caught on six cameras of the AllSky7 Network.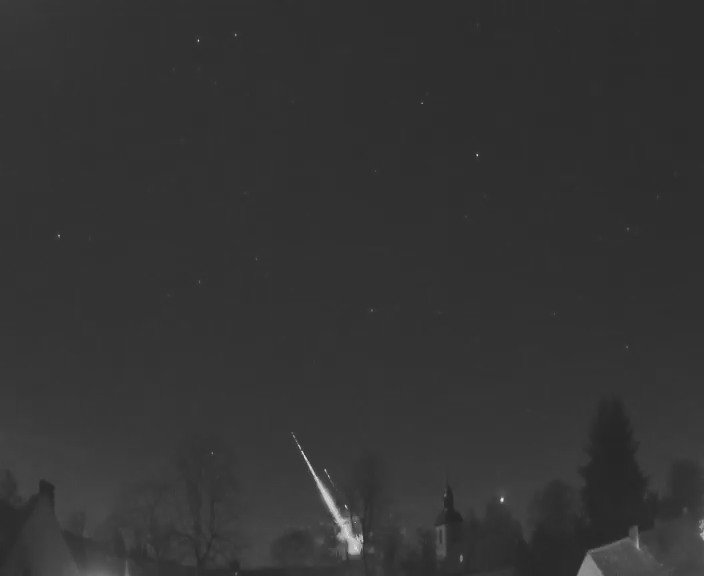 If you want to learn more about Fireballs: read our Fireball FAQ.